We are planning chocolate puppies.
After a long time, we are planning to welcome a litter of chocolate puppies to our kennel. The mother of the planned puppies will be our Fantina, her full name is Riverlab's CALL ME FANTAGHIRO.
If everything goes according to plan, we will be looking forward to the puppies at the end of this year, somewhere around Christmas.
A little about the mother of the puppies, Fanta is lively, fast, temperamental, clever and very smart. He sees everything and manages to register everything. She is loving, always needs to be the center of attention, she makes it very clear. Needs touch contact. She is also very noisy and when she needs something, she can't just turn away.
She always wants to please us, but sometimes, due to her temperament, she does not manage to fulfill everything exactly.
If her nature appealed to you and you want a dog with a similar nature, do not hesitate to contact us.
I also want to say that we carefully select new owners for our little darlings and we will have a few questions.
Contact: 0905633958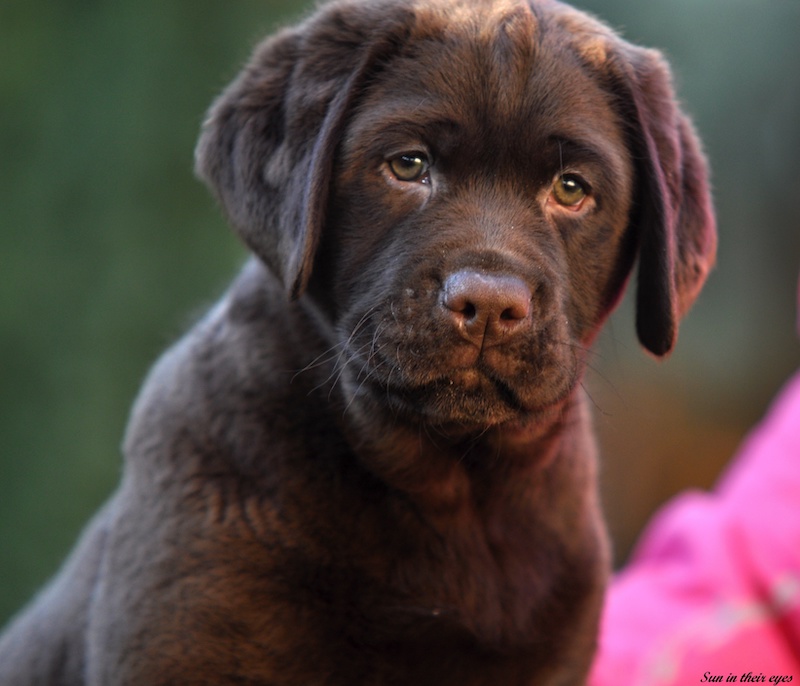 The photos show Fantine's puppies from her first litter.